Adept Enterprise® Cybersecurity
The rush to be first to market in application development, and the leveraging of open-source technology has 
created a hacker's paradise.

---
The United States of America is the most cyber attacked country in the world.
Adept Enterprise® - Cybersecurity software and services sets the new standard in providing never before seen levels of protecting data and integrity of computing assets belonging to or connecting to an organization's network. Its purpose is to defend those assets against all threat actors throughout the entire life cycle of any cyberattack.

The Unites States of America and its allies are the target of unprecedented amount of cyber terror attacks. Hacking, cracking, kill chains, zero-day attacks, ransomware, denial of service and other cyberattacks have reached levels of sophistication surpassing the capabilities of most organizations to defend against.

On December 23, 2015, Ukrainian power companies experienced unscheduled power outages impacting a large number of customers in the Ukraine. In addition, there have also been reports of malware found in Ukrainian companies in a variety of critical infrastructure sectors.

Public reports indicate that the Black Energy (BE) malware has been discovered on numerous power companies' computer networks.

On December 15, 2020, SolarWinds acknowledged that hackers had inserted malware into a service provided software updates to thousands of government and business customers.

The intrusion also compromised its Microsoft Office 365 accounts.

The cyberattack used a backdoor in a SolarWinds library. When an update to SolarWinds occurred the malicious attack would go unnoticed due to the trusted certificates. The Cybersecurity and Infrastructure Security Agency issued Emergency Directive 21-01 in response to the incident.

All federal civilian agencies have been told to review their systems in an emergency directive by DHS officials. It's only the fifth such directive to be issued by the Cybersecurity and Infrastructure Security Agency since it was created in 2015.

On May 7, 2021, Colonial Pipeline, which accounts for 45% of the East Coast's fuel, said it has shut down its operations due to a cyberattack.

Cyberattacks will never stop, and only intensify, are you prepared?
---
Adept's Enterprise Security Solution - Data Breaches and attacks are an increasing threat to corporations who face the prospect of severe impact on their branding and reputation due to increased negative sentiment driven by news of cybercrime. A majority of executives agree that mitigating reputational risk is crucial to business and that managing IT Security plays a major role in these efforts.

Security has always been a primary consideration in designing Adept Technologies' products and is an integral part of our software and services, from our source code to our databases and remote user connectivity.

Our proven track record on ground breaking security technology is now available as a stand-alone product that seamlessly integrates with your existing systems, providing a never before seen level of security. Our Security Technology provides seamless, 100 percent plus protection.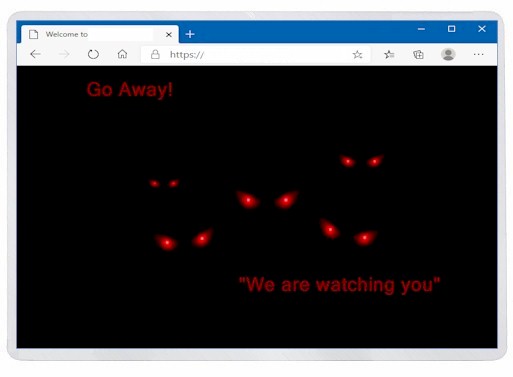 FEATURES AND ADVANTAGES

Port Scanner - Automated Port scanner through the Enterprise. Alerts of any Port traffic, or configuration changes that are NOT Allowed.

MAC to IP Hardware Tracker - Manage all MAC (Medium Access Control) addresses within your enterprise. Know what devices are inside your networks at all times. Prevent unknown MAC (Medium Access Control) devices from having access. If hackers attempt to gain unauthorized access, you will know based on being alerted of this activity.

External - Internal Network Traffic Management - Be alerted and view in real time all outgoing and incoming network traffic within your organization. Stop (Kill, Prevent) any unauthorized process that is not allowed on any device within your network.

Firewalls/Router/Switch Management - Keep an eye on all routers, switches and other network devices that manage your network. Be alerted if any of them have been accessed or changed.

HTAccess Files - daily bad ip address deny lists for all your public website access and content form security. We are currently blocking 7% of the internet and on average block 25,000 to 50,000 bad IP addresses daily. (Microsoft Windows Server support too)

We Are Watching You - tracks all TCP traffic to your websites, warns all users that they are being watched, allows you to block any IP addresses that are not authorized to access your sites, and redirects them to our honeypots to be monitored and/or to our hacker has been caught systems.

Attack - Attack the attacker. Save your attack information in an easy digital and paper reports that can be sent to your management and to law enforcement.

Defense - Saves all attack information for your organization in a relational database and defense processes are created and managed to automatically protect your organization.

Protects – Networks, Computers, and data from unauthorized access.

Improves – Information security and business continuity management.

Customizable – Customized to best fit your corporation's processes.

Access Anywhere - Provides real-time access to remote systems.

GIS and GPS Ready - Easily leverage your existing GIS and GPS systems.

FAST- Scanning of all devices and ports.

Scalable – Handles your corporation's cyber asset growth.


Back